Congratulations!

A couple of huge congratulations this week go out to Urban Angels Joseph and Luca.
Joseph will sadly be leaving the agency, but he is on to some very new and green pastures as he has been awarded a full scholarship to the Elmhurst School for Dance. The school is linked to the Birmingham Royal Ballet so Joseph looks destined to be a real life Billy Elliot.
Luca has been awarded full academic scholarships at both Hampton Boys and Latymer. Luca scored very high in his exams and really impressed at his interviews at both schools so now he has a tough decision to make as he likes both schools. He has also been selected to play for north London Elite football squad. They are currently preparing the squad for an international tournament in Denmark. Next year Luca will be playing at the FIFA Gothia youth world cup in Gothenburg Sweden with the same squad.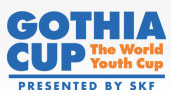 Congratulations to both of these high flyers!
Tags: Elmhurst, Gothia World Cup, Royal Ballet