Urban Angels was set up in January 2003 by Alysia Lewis as a new concept in child modelling; an agency with a strong philosophy behind it.
That concept was "to reflect diversity and illustrate unity".
After 12 years in Fashion PR Alysia saw a gap in the kids agencies when 15 years ago a friends little boy who was mixed race got turned down by 3 London kids agents. Eleven years on urban angels now has become one of London's leading Children's Model agencies. All the urban angels the agency represents reflect the make up of the diverse urban society we now live in. Our babies through to teens of 16, are from over 50 different countries and cultures, including amongst others Chinese, Japanese, Russian, Columbian, Bulgarian, African, Greek, Malaysian, Brazilian, and Italian.
November 2008 saw the launch of Urban Angels North with the same company philosophy extending to cover the north of England to as far up as Newcastle.
*Urban Angels approach is to be a fun family based agency, which deals with all our models, parents and clients on a first name basis. Our friendly, down to earth, yet professional approach has clients returning to us and our models and parents always feeling valued.
*Our Angel Mums have said about us:
"I wanted to pass on an endorsement from yesterday. The client saw between 20 and 25 children on Friday and shortlisted 6 in order to choose. He said all four from Urban Angels were great and that the UA children stood out as being the strongest, most confident group at their casting day. I just wanted to pass this on to you as it reflects my experience with you in matching jobs to personalities to set the children up for success – thank you."
"Just wanted to let you know that filming on Wednesday in Dover went really well. Director was very pleased and said she nailed it! The whole crew have been amazing, so accommodating and very sweet with Elsa. It's been a great experience so far!"
"Sorry for not sending this sooner, we got back from Milan on Tuesday but I had to work yesterday and was shattered by the time I got home. Anyway, we both had a fantastic time, Conrad was excellent and acted his socks off. The cast and crew were great and really welcoming and they seemed very pleased with the work Conrad did. I'm very proud of him and Milan was incredible. Thanks very much for sorting everything out, it was an amazing opportunity and I'm really glad Conrad got to experience it."
"Just wanted to say yesterday I saw the pics of Jayden in the catalog. I was the happiest and proudest mum. I thought my cheeks were going to burst. I just want to say thanks to you all, and I know this is one of many more to come."
"I just want to say thank you so much for signing up Isabella. Never in a million years l ever thought my own daughter would be a model. This is a dream, I pinch myself everyday seeing her on the catalogues. I'm lost with words Alysia."
" I lost my hope that Morgan will ever be a model. You gave us so much, so much hope…I really don't know how I'm going to thank you for all that…"
"For myself I have enjoyed your efficient yet very friendly way of running things and with fifteen years of dealings with kid's model agents of my own I am sure that the clients must feel the same."
"Just wanted to say a big thank you for being The Most Wonderful Agent… not that I have had any experience with agents but from what I hear from other mum's YOU shine out from them all. You make it all worth while from the moment we first spoke to this day now, you have great respect from many photo shoot gangs, who all say that it's always a pleasure to obtain models from you…"
"Im am soooooooooooooo happy to be on your books and for my little one to join all the other gorgeous Urban Angels. I know you guys are the best in the industry and am looking forward to a fabulous relationship with you guys!!"
"I have a fixed smile at the moment. I loved the picture of Toby on the mother and baby magazine. I got a fuzzy tummy when I went into my local shop and there he was!! Wouldnt of been possible without all you guys so wanted to say a great big thankyou. Olly and Toby have some lovely things to look back at."
"I look at your website on a monthly basis and have to say it is looking quite impressive now !!! I  love Urban Angels so much because you are a real person who knows about being a parent !!!"
"The other day I actually stopped and counted back the number of castings and jobs the girls have had in the last year and I just couldn't believe it really!  We have tons of really lovely pictures, they have travelled all over the UK and abroad, been given gorgeous clothes, shoes and dolls houses!, put money away for the future – and next Friday Emily has her first show as Brigitta in the Sound of Music (which still seems completely unreal!!).  We, and they feel truly truly lucky to be part of such a fab agency and are so grateful for all the work that goes on to make everything happen……….Thanks guys you're stars xxxxxxxxxx"
"Daniel spent several hours with Peter (Dr Who), chatting, learning, etc as the scene was just the two of them.  He was calm, remembered lines, did what he was supposed to and many people asked if he had lots of experience and a few said he looked so calm and confident.  Of course I am mum, so they weren't going to say anything bad… I think he felt SO at home with the close ups, he did a special effect scene and went straight to drama classes that next morning after a very late night!  Bring it on, I have never seen that boy so happy :)))"
"WOW WOW what an accolade, hehe my Mildred modelling for Burberry, the pictures are beautiful, I cannot believe how lucky she has been, being a mummy is so important to me and you have made it so much more special by giving us these amazing opportunites, so from the bottom of my heart a huge, huge thank you Alysia you are a star."
"Having worked with entertainment agents for the last 15 years – I can't praise the guys at Urban Angels enough. Friendly, great communication, transparent and a strong integrity all of the way. Amelie our daughter is made to feel special every time we go to visit. The photo-shots are excellent and really capture the essence of our special little girl. Urban Angels have been more like friends than an agency – proactive in their marketing and thoughtful in their selection of clients. A great outfit to be involved with."
"Wow, I can't believe I sent in Aleyahs photo to you when she was only 4 and she's had 3 very busy years with you! She's had such an amazing time modelling for lots of big names but finally our dream has come true, we are so so happy that she's been confirmed for NEXT!! The one we've been waiting for. Thank you all so much at Urban Angels for these amazing opportunities and your hard work, we look forward to many more exciting years with you!"
"I just wanted to say what a positive experience the whole day was. The crew and all involved were a pleasure to work with, Caitlain felt completely at ease, given the unpleasant subject matter of the shoot. Further more, I just wanted to extend my thanks to yourself and the team at UA, always really pleasant to deal with and Caitlain and I look forward to more exciting and life enriching opportunities as a result of our relationship with the agency. Thanks for everything, fantastic picture, I must be getting old, it made me very emotional!"
*Urban Angels models are commissioned to do Photographic work as well as TV work including commercials and Film.
Our current client list includes the following: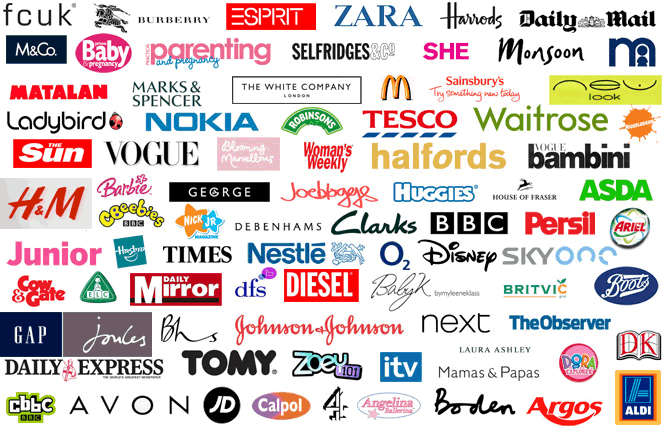 Photographers
Rankin, Ulla Nyeman, David Handley, Stefano Azario, Sheila Rock, Ian Derry, Julie Fisher, Victoria Blackie, Phil Babb, Ian Boddy, Julia Bostock, Daniel Pangbourne, Raphael Buchler, Ken Copsey , Lorna Feytag, Julia Fullerton Batten , Emma Hardy, Tim Marsella, Ranald Mackechnie, Liz McAulay, Katy McDonnell , Lesley Silwood, Joey Toller, Mario Testino, Dan Scudamore
Casting and Film
Ali Fearnley, Ashton Hinkinson, Belinda Norcliffe Casting, Beverley Keogh, Broadcasting, Casting UK, Clayton Casting, Crocodile casting, Debbie Shepherd casting, Pippa Hall, Heather March Casting, Jayne Collins casting, Lambie Productions, Sharon Lawrence, Red Brick Road, Mark Summers, New Moon, Sue Odell, Partizan, RSA, Space City, Sue Pocktington, Therapy Films, Topps casting, Wharfdale, Tree Petts Casting, The Eye.
Production and Ad Agencies
The Production Factory, 24 Productions, Babersmith, BBH, AMV BBDO, Bureaux, Cedar, Checkland Kindleysides, Big Communications, Code, BDA, Complete, Design By White, Forward, Euro RSCG, John Brown Junior, Leo Burnett , JWT, Loewy, Leo Burnett, Ogilvy, Publicis Blueprint, M&C Saatchi, Redwood Publishing, Seven Squared, TBWA , Tomo, Thorneycroft Bell, Wham Brands, The Grid.
Here are also some recent testimonials from our clients on Urban Angels.
"I wanted to thank you for helping me get kids together for our shoot in London (on such short notice)!
I would book them again if we could! They were so well-behaved and it left a great impression on you and your agency. Thanks again."
– Taylor
"Our shoot went great yesterday – all the kids were WONDERFUL! Fantastic to work with and so professional."
– Rachel – 23red
"I am e-mailing to tell you, what an absolute pleasure it was working with Llords, she behaved impeccably, listened and was so photogenic. The whole family were patient, understanding and professional, which altogether made our jobs here at PYX studios stress free and painless, especially at this time of year, when the pressure is on, to get the work done before Christmas.
I am a freelance, set stylist for the whole job, and work a lot with child models through different studios/agencies, and I have not been so impressed for such a long time, this is why I felt I needed to e-mail you and let you know. As we all appreciate positive feedback!
Llords will go very far, if she carries on the way she does."
– Alison Kelly – PYX Studios
"Just want to say how fabulous Annabelle was yesterday. A real little star Mothercare loved her xx"
– Lindsey Hunt – Catwalk producer
"Hope you're well just to say we all thought Anais was absolutely amazing especially for a three year old!"
– Clare – Grasshopper Films
"PS – lovely, lovely boys and parents on the shoot yesterday."
– Cathy – VUE 
" Just a note to say how well the shoot went on Tuesday. All the girls were absolutely lovely, a pleasure to work with- real little professionals! The parents were all really nice too. We'd happily recommend/ work with any of the girls again."
– John Brown
"You are at the top of the list for model agencies"
– Early Learning Centre 
"Just wanted to thank you and Rosie for your help with our shoot last week.  The director was absolutely delighted with Alice and said she was great to work with.  I was really impressed with your highly professional, speedy response to our request, the quality of the information you sent and the number of suitable girls you provided.  We'll definitely come back to you if we need other child actors."
– Red Kite 
"I am not used to such speedy work"
– Cedar
"Milen was the star of a cBeebies promo this Summer. She was chosen from lots of other little girls because she is excellent at listening and doing what the Director told her to do. On the day she was really good and did everything we asked her to do even when she was tired. As a result, she won lots of stickers. The promo will be finished in September so everyone will see Milen on TV. Thank you so much for all your help on this project. It's been very much appreciated and the end result will be something quite special" 
– Cbeebies
"Thank you so much for today and what little gorgeous superstars the kids were"
– Asda
"I prefer to use one agency as I think that we end up having better relations so I will be coming to you first"  – Seven Squared
"May Urban Angels Grow from Strength to Strength"
– M&S
"Thanks for all your lovely children they are always so well behaved and the parents are lovely…We love Urban Angels"
– Design by White 
"Star as always"
– Image Source
"Thanks for your help today you've been fab, much appreciated"
– Redwood Publishing (M&S Magazine)
"They were both stars, as was the mother by all accounts! Thanks for all your help."
– Agent Orange
"Alysia, great working with you! It was so much fun having Felix on set. Lets keep intouch".
– Cynthia Vale, Hells Kitchen USA
"Lovely to have you guys up north."
– Rachel / Rachel Fisher Casting
The magazine is so happy! Pleasure to work with Emilia and I will be printing images out next week and send them to you as
a thank you. Hopefully they will ask me again and I can photograph some more of your adorable children.
Thank You
Sandra Freij- Freelance Photographer
The Team
Alysia
A cake baking, antique searching, cycling mummy!
Loves: Karate, Greece and 1940's and 1950's fashion.
Hates: Having her picture taken and people that spit!
Anastasia
Loves: Art, Food and being creative
Hates: Traffic jams and busy public transport
Bethany
Loves: Doughnuts, people who smell nice and hot showers.
Hates: Hates people who chew loud and clowns.
Gracie
Loves: my cat Ori, chocolate & afternoon naps.
Hates: being hungry, morning breath & pigeons.
Guess Who?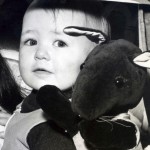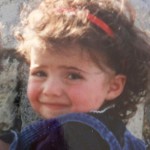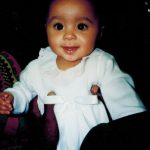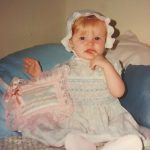 Can you work out which angel is which from our baby pictures?